Starts in 5 Days, 5 Hours
2019-04-27 6:00 am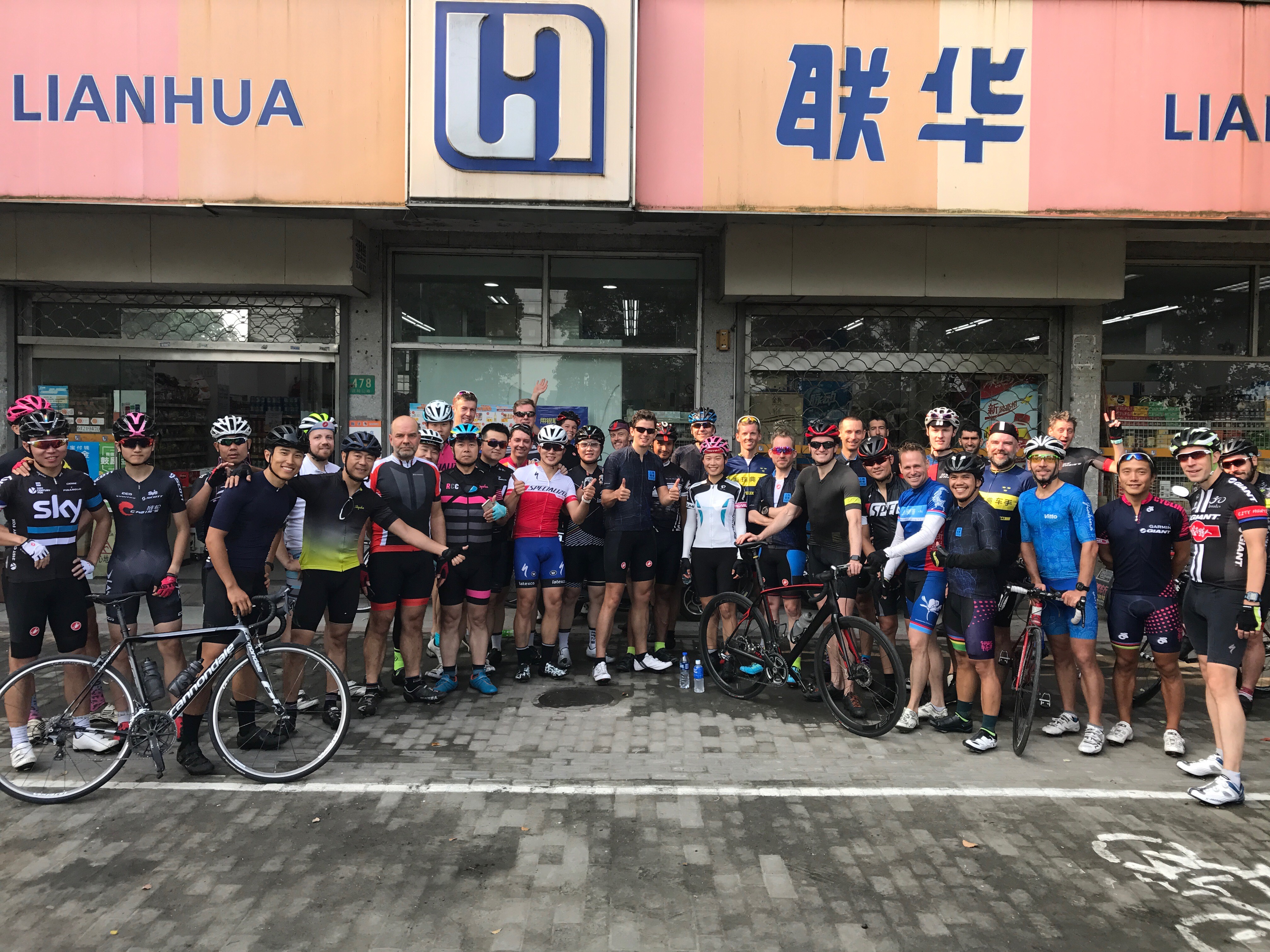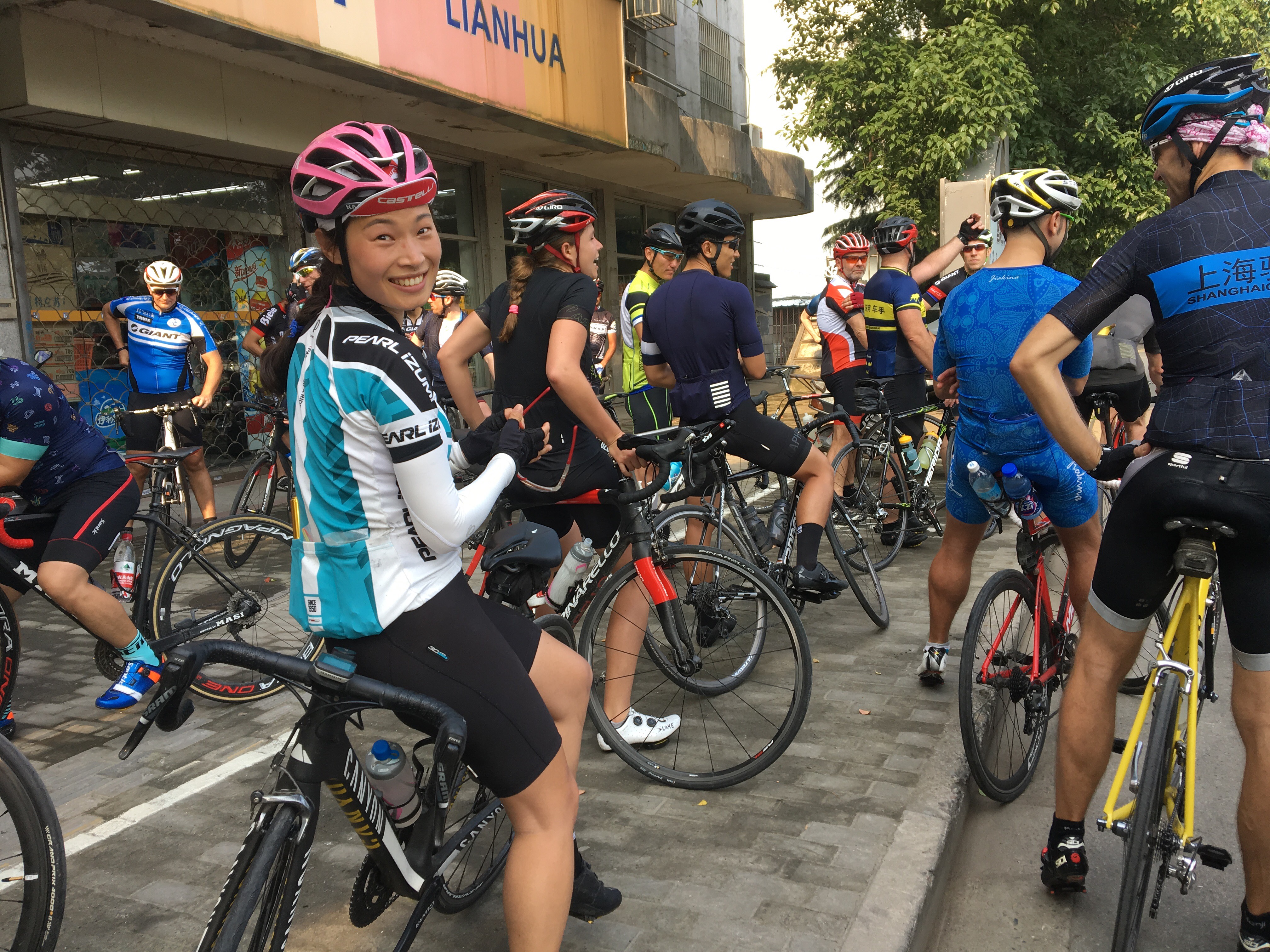 Starting Time: 6:30am (varies up on season)
Starting Point: Hongqiao Marriott @ Hongqiao Rd/ Jianhe Rd intersection
Route: HQM – Drink Stand – HQM – Home. Be careful there are a few turns, keep up with your pacer, dont get lost (will update details soon).
Distance: 90KM. For those in need of a longer stay in the saddle there are multiple extension options to choose from always a few regulars to lead the way.
Pace: average 30-32km/h for intermediate group, 35-38 km/h for fast group.
Intermediate Pacer: Ray, Grubby, Jierui, ect.
Fast Pacer: Justin, Luca, Stephan, Alex, JB, Olivier, ect, depending who would like to pull.
This is the main regular and group ride in Puxi. For first time comers, better to show up 5-10 mins earlier to introduce yourself and find the pacer.
---
To Update:
HQM or FHL Ride and HIG
Distance: 80 to 200km+,
Intro: Main regular road group ride in Puxi. Leaves outside Hongchao Marriott for about 40km to the drinkstand. A fast group and a steady group (see below). Sometimes slow group, super fast groups etc. A bit disorganised but fun. From Trinkstand various options / groups depending on speed / distance and whos up for what.
Ride Times: Every Saturday excluding heavy rains in freezing cold.
Winter 7am
Summer 6.30am
(downtown meeting point at fuxing park half hour before hqm start)
Check wechat "Serious" group for updates.
Start Location:
http://j.map.baidu.com/uf7Fm outside Hongchao Marriott Hotel (HQM
)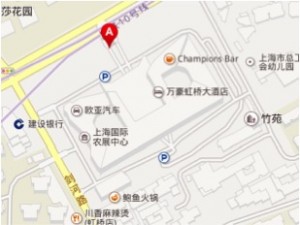 Groups:
The fast group goes fast and messy to the drinkstand. Not for those who are not really used to racing in Shanghai. Little discipline, cutting up, sprinting out of a pack and things that should not really be done. A Intermediate (steady) Group is forming for those who want something a bit more disciplined.
From John: "We are suggesting a new group at HQM for riders who wanna do the drinkstand ride at a steady, constant and strong pace. 
DESCRIPTION:
HQM-Drinkstand-HQM: +-80km
Every Saturday 630am sharp
REQUIREMENTS:
– No attacks, no racing mode and no increasing speed allowed. 
– Cruising speed should be 30-32kph. 
(e.g. Fast group is 35-40kph)
– No beginners
– Able to ride 100km at the mentioned pace. Intermediate does not mean slow.
– Group riding skills: two lines formation, pointing/shouting at hazards, stopping at redlights, no aerobars.
– Having a basic knowledge of the course: HQM-Huqingping-Outlet-Sheshan-Drinkstand
– Coming self-sufficient, spare tire, pump, tool…
OTHER:
– Since a lot of riders show up at the start, please identify yourself to others before starting in order not to jump in the wrong/fast group. Best would be in this wechat group beforehand.
– If the group grows fast, we can consider to do some other routes.
Adding Rita and Philippe who mastered the PIG in Pudong: Pudong Intermediate Group".
The Main Options Post:
Return as came – what most people do – 100km total.
Return via Songzi; nicer road and about 110km total back to downtown.
Return via Peters Tianma: nice Tiama extension for total of about 110km.
Return by canals (very nice canals)
Return by the lake
Above rides between 140km and 200km. Flat. Roads ok but sometimes areas under construction. Pace normally 30kmh average post drink stand with some faster intervals.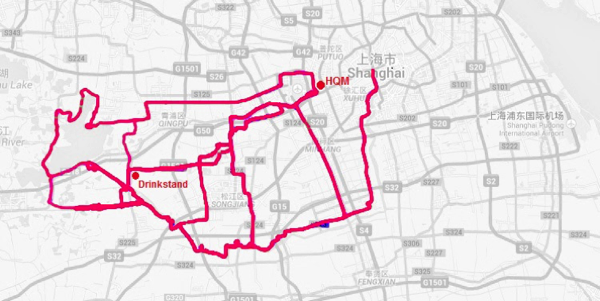 See JohnW's HQM Intro
http://www.shanghaicycling.org/why-make-it-after-drinkstand/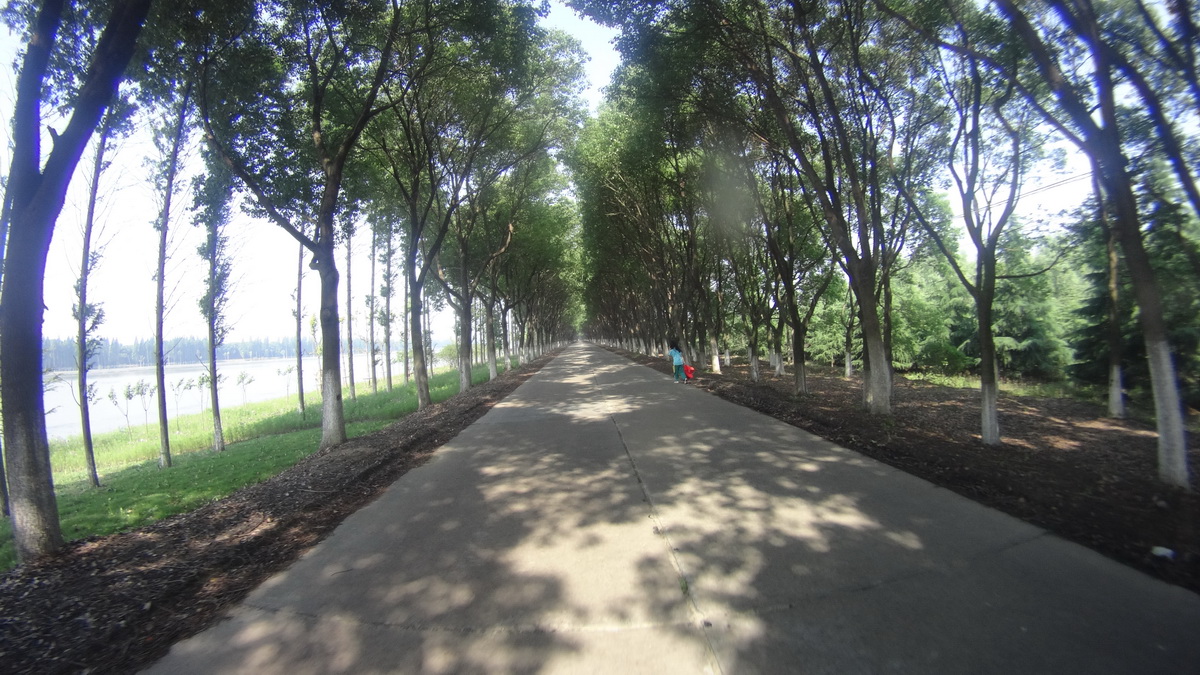 [Puxi] Drinkstand, short canals and Peter's Tianma – 1st May 2015.
[Ride] Puxi and Pudong joint forces conquering wet Drinkstand – 6th October 2015!
Some Random Images 
To the Trinkstand: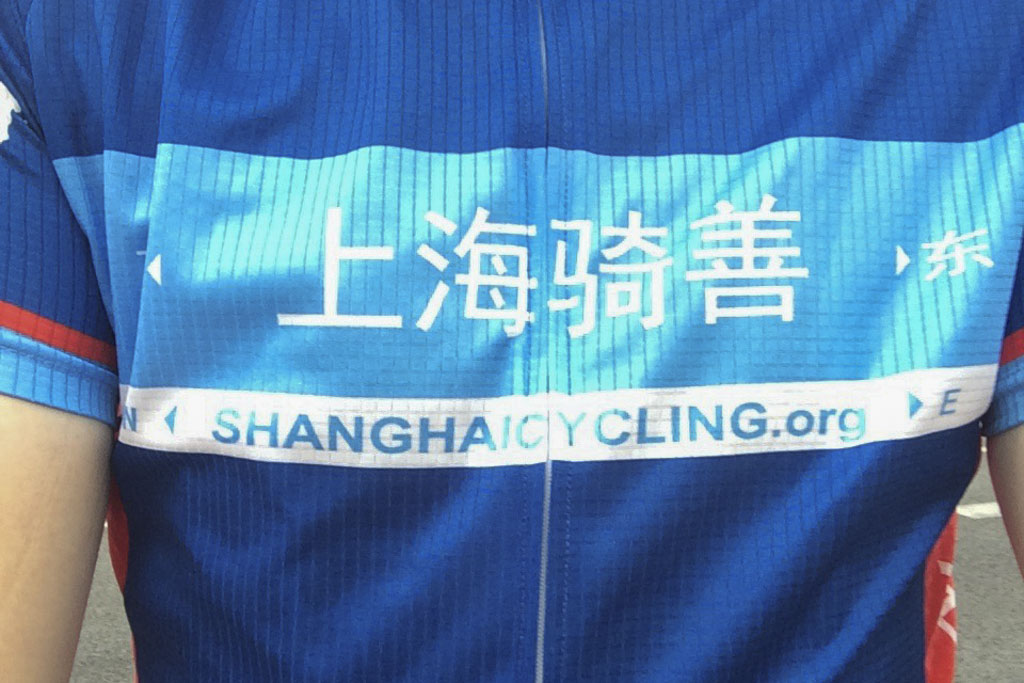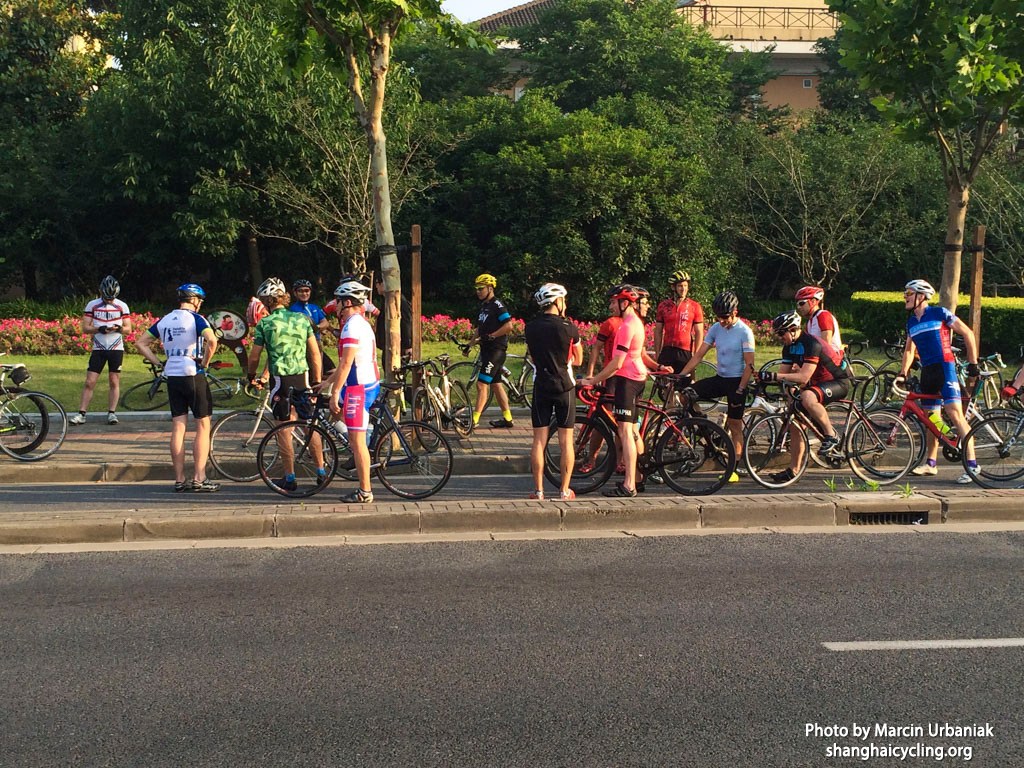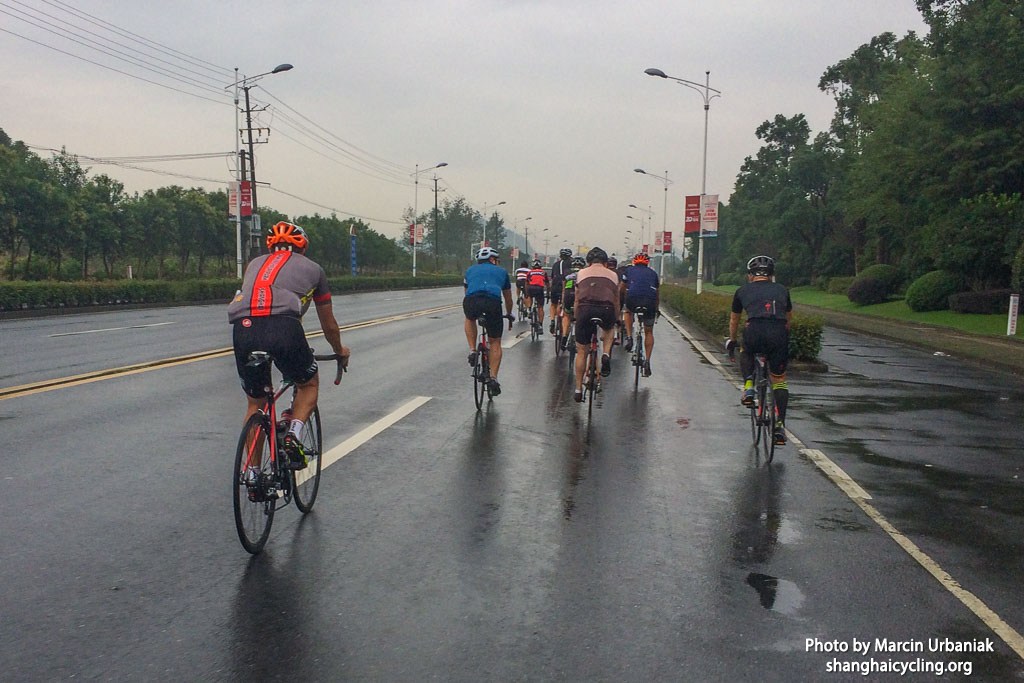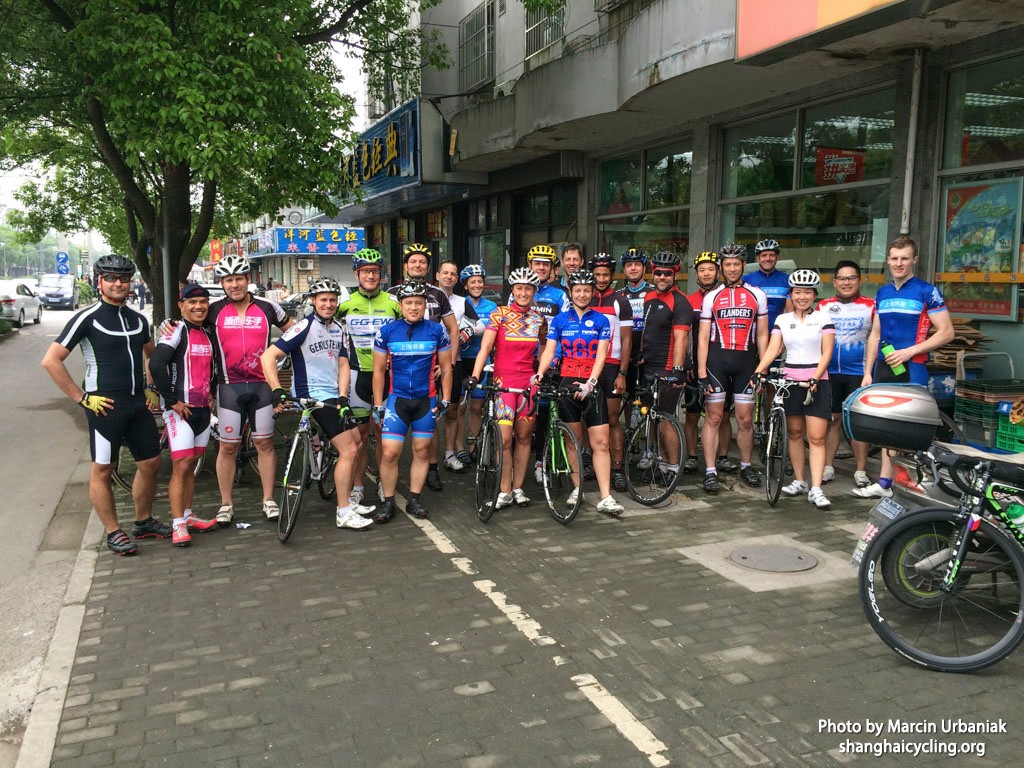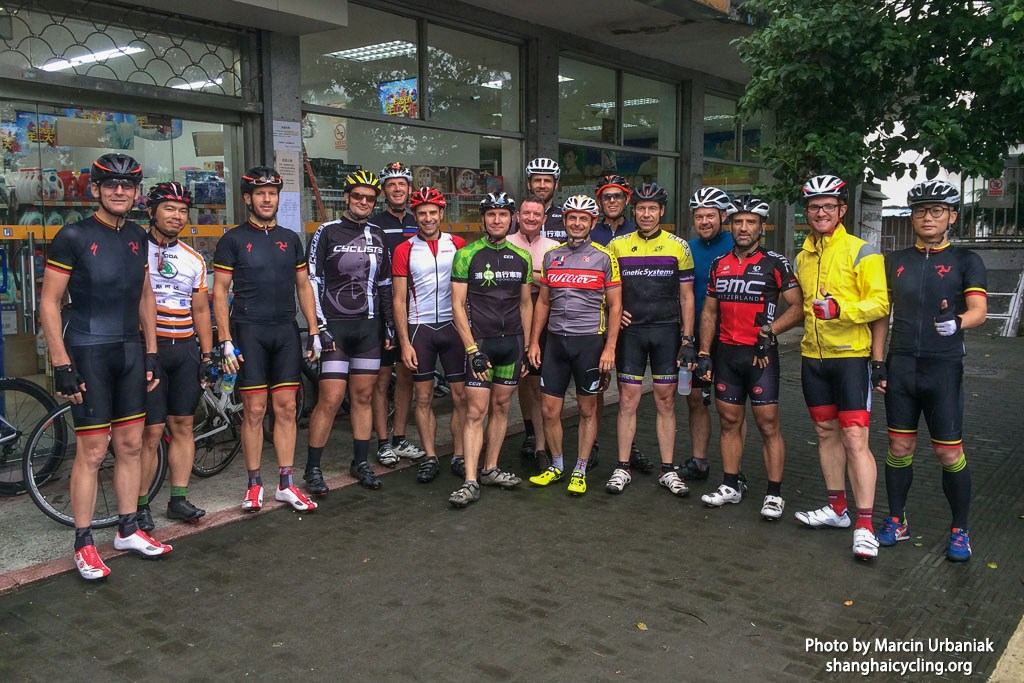 Around the Canals (Trinnkstand extension)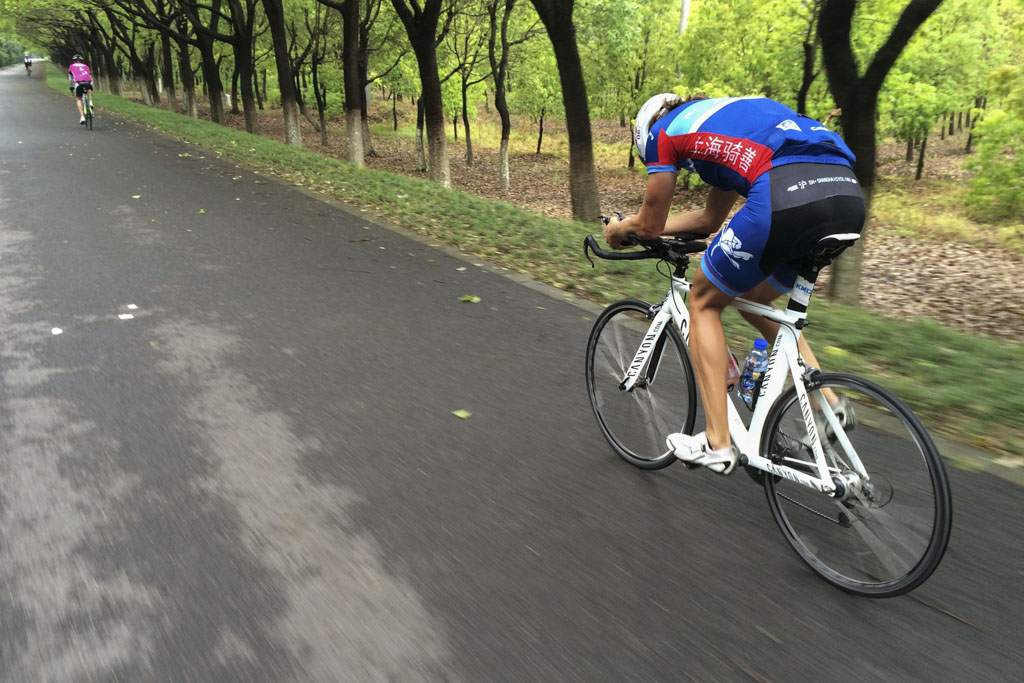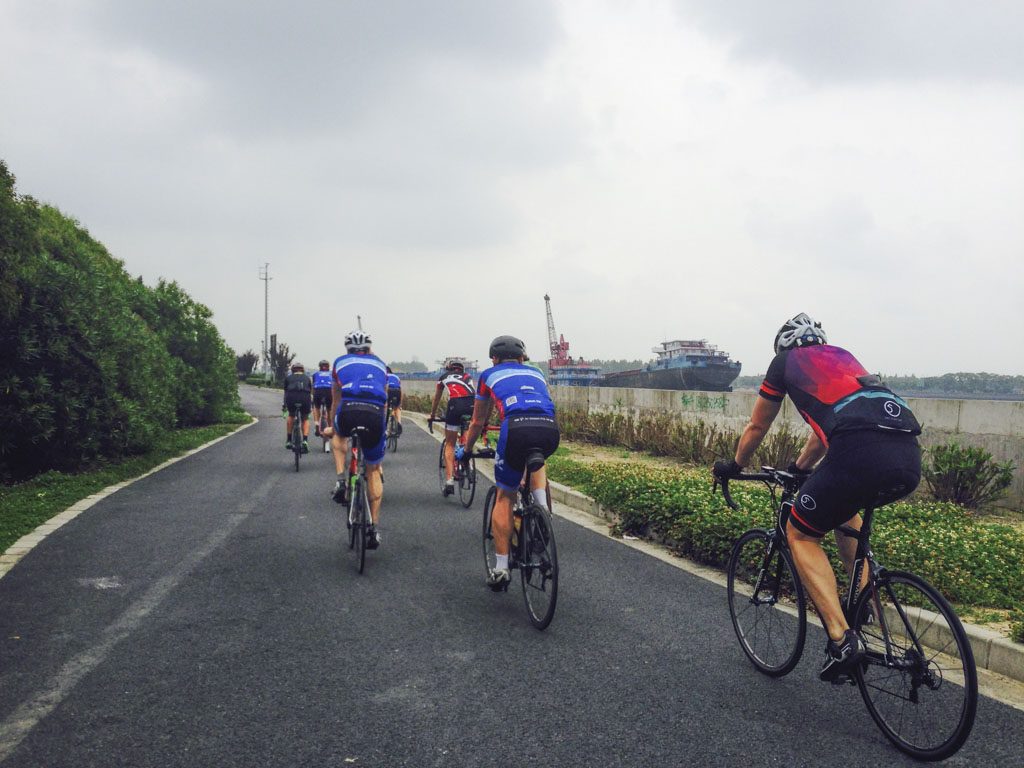 Around the Lake (Trinkstand extension)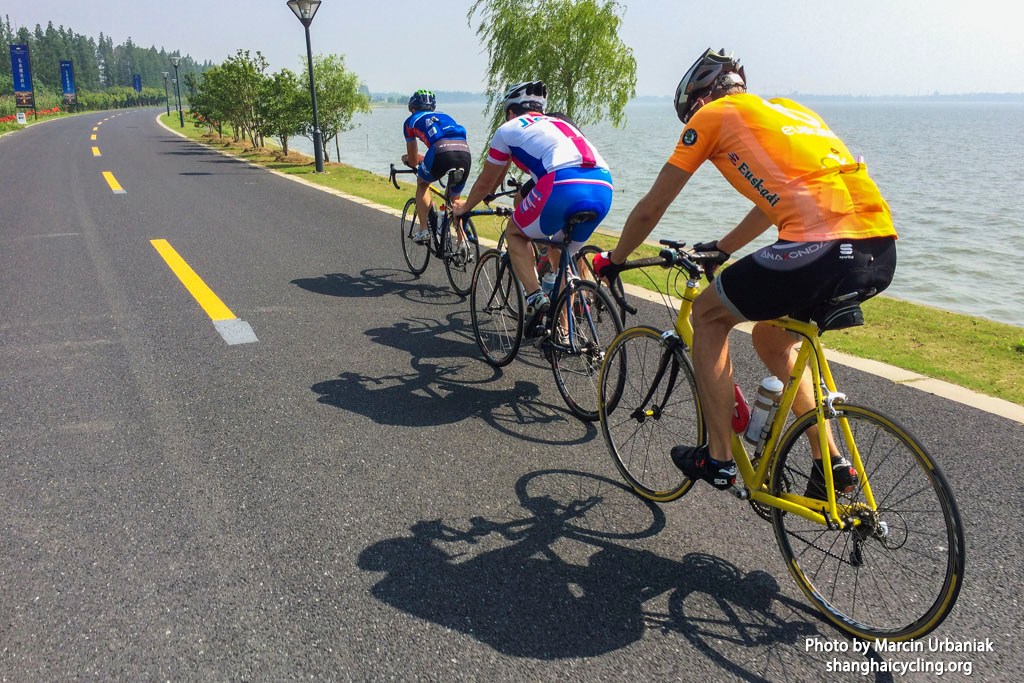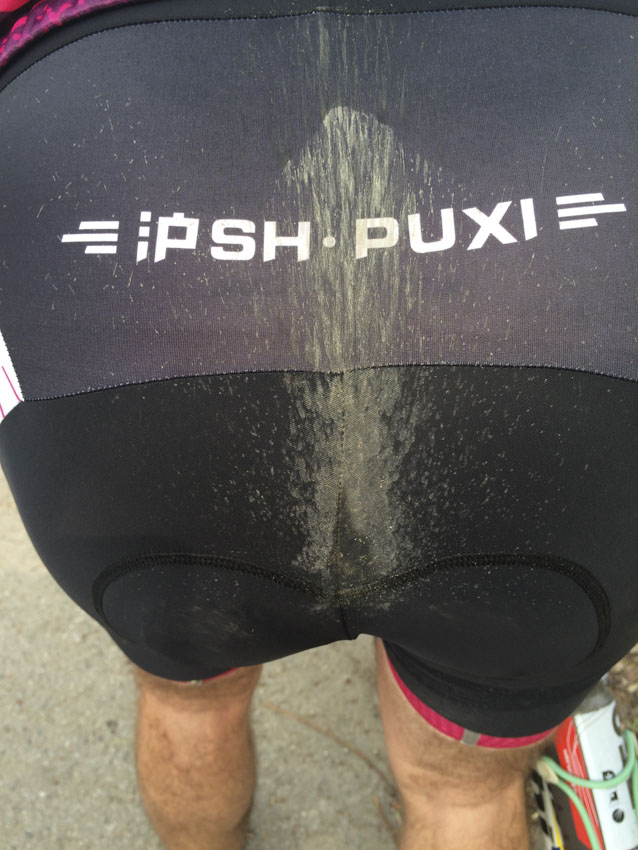 Route Example (Strava):
 There are many variations on the routes post trinkstand.
There are always dangers.
Be very careful of green construction / earth trucks and other vichels.
People will walk into you, cyclists will crash into you, dogs will run out and chase you.
Be careful of the white lines on the road while wet.
Be careful of expanders on the road mostly on bridges.
Always assume nothing is safe and stay vigilant.
BE CAREFUL OF THE CENTRAL EXPANDER ON THE BRIDGE JUST BEFORE THE TRINKSTAND!!!!!!!! MANY BAD CRASHES THERE.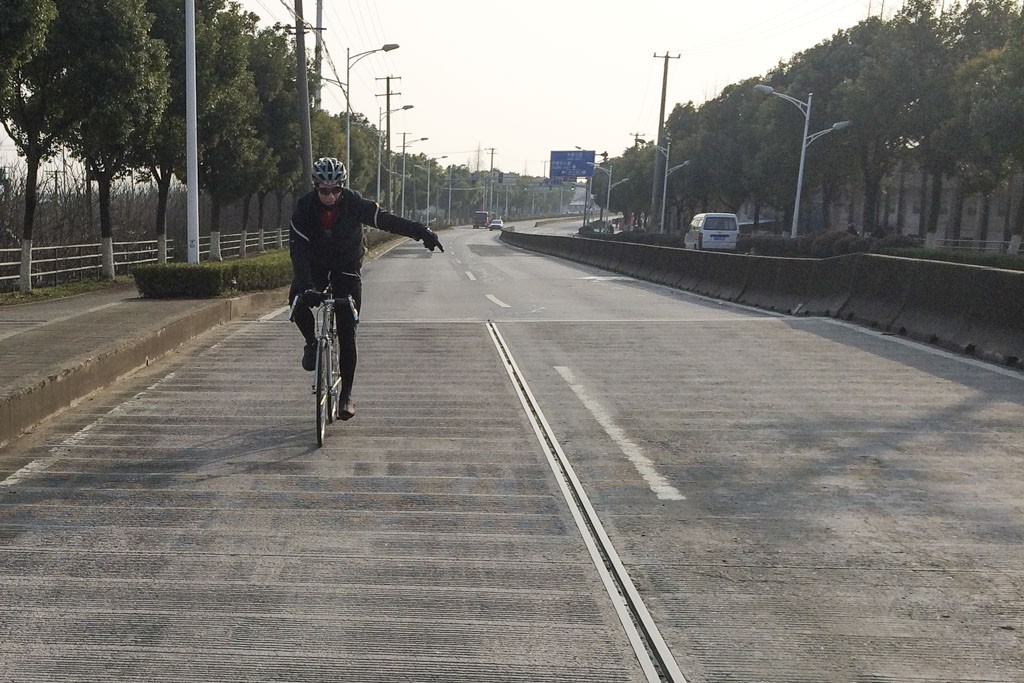 Some Videos: