Starts in 2 Days, 5 Hours
2019-04-24 5:55 am - 8:55 am
Fuxing Ferry (FXF)
East end of East Fuxing Road
When: 5:55am Wednesday
Where: Fuxing Ferry Puxi (555), FXP 545, LP 600
Route: take the ferry over to pudong, 1 or 2 laps pudong expo
Distance: 20KM ish for 1 expo lap
Pace: depending on who shows up
Whats special: a "race' with strong riders from both puxi and pudong
|
|
km
|
|
/km
|
+m -m (net: m)
|
download GPX file

FXP


Fuxing Park Meeting Point

Shanghai 上海市, People's Republic of China

Fuxing Ferry Puxi

Fuxing Ferry Pudong

LP Coffee

To update:
Puxi Pudong
Wednesday and Sunday Expo Rides. Normally recovery pace with some intervals. Occasional longer combo rides both sides of rider combining other groups.
5.45 at Fuxing Park, 5.55 at Fuxing Ferry. Pudong Expo Loops: 60km
As many Pudong Expo Laps as one can do (normally 2 or 3). Normally followed by breakfast with 8ish ferry back over to Puxi. Normally strong intervals with recover pace.
No riding if AQI over 200 (check wechat group at 5.15 for updates).
Meeting Point: Fuxing Park main entrance – corner of Chonging Road (0545) or Fuxing Ferry Puxi(0555) or Pudong (0600).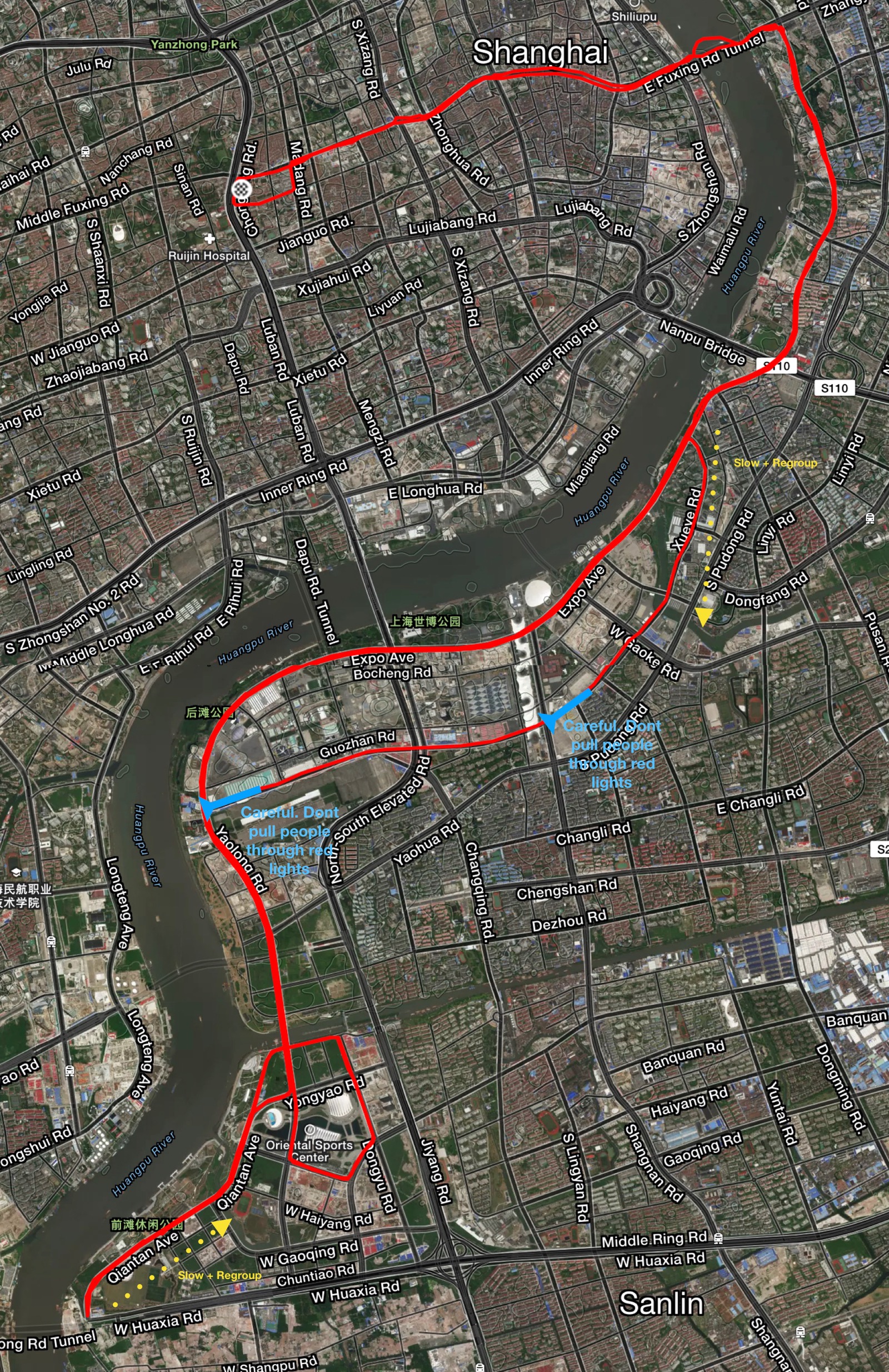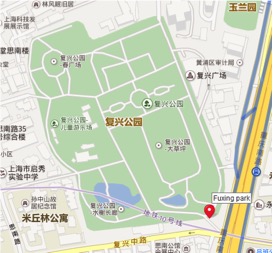 Some pictures & links from Pudong Expo Rides in 2015